Hey Dance Instructors!
Do You Want Dancers Who:
✔️Execute their Movements?
✔️Have GORGEOUS Technique?
✔️Dance Longer With Less Injuries?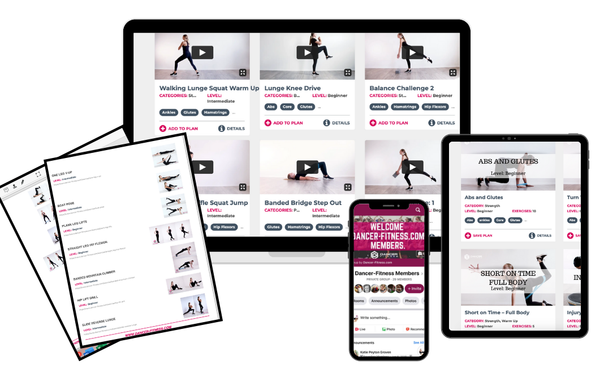 Introducing
Dancer-Fitness.com
The most comprehensive resource for safe and effective strength training for competitive dancers.
Created by World Champion Dancer and Personal Trainer Katie Groven
When you use the hundreds of exercises and skill specific training plans at dancer-fitness.com
➡️Your dancers will become stronger
➡️ Stronger dancers move with control
➡️More control means cleaner skills
➡️Cleaner skills leads to better execution
➡️Better execution leads to higher scores
➡️Higher scores leads to more confidence and more reasons to celebrate!
➡️Works for any style of dance and level of dancer
Dancer-Fitness.Com gives you the tools you need to help your dancers improve their: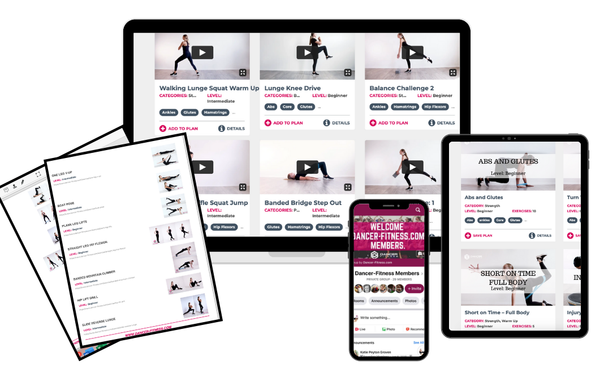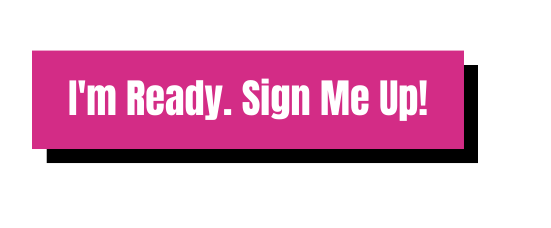 Sneak peek at some members only content:
What's Included In A Dancer-Fitness Membership?
I know, that Pesky Voice In Your Head May be Saying...
"I only have my dancers for an hour - there's no way I have time for strength training"
"I don't know the first thing about fitness - how can I lead my dancers in conditioning?"
"I don't know how to structure a workout"
"We don't have a gym or any equipment"
"There are too many levels of dancers on my team, I can't condition them all the same way"
"I don't have the time or expertise to be consistent, so why start?"
The great news? Dancer-Fitness.com was designed with YOU and these concerns in mind.
➡️
Begin with 8 - 12 minutes of strength training 3 -5 times a week
➡️ S
ave time in class with less cleaning and warming up skills
➡️
All exercises come with videos, written instructions and modifications
➡️
Each exercise and training plan clearly stated HOW to do the exercises with sets and reps, WHAT the benefit is and SAFE implementation.
➡️A
ll memberships include our member only facebook page where I pop in daily and host monthly coaching calls to answer all of your questions.
➡️
A
ll of our exercises do NOT require any equipment? Bodyweight exercises are very beneficial and when done with intention - are a fast way to increase strength safely.